[WWE News] The Rock Debuts New WWE Championship on 'Raw'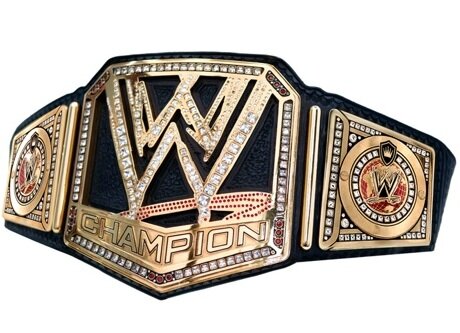 After eight long years, the Spinner Belt is no more as champion The Rock debuted a brand-new belt to go along with his brand-new title reign (a month after he won it but still). The early response on Twitter was overwhelmingly negative, including yours truly, but now that I've had time to digest it I have made peace with it. The lack of a nameplate is sad and the black leather background will take some getting used to, but it looks like a proper championship again instead of a vanity belt that has overstayed its welcome. It's a step in the right direction and I'm already 100% less embarrassed by it as a fan.
Got any thoughts? Chime in on the comments section.
—–
Follow The Pro Wrestling Nerd on Twitter